Team of France: The list of Corinne Deacon for Brazil with Marie-Antoinette Katoto
Published on November 1, 2018 at 2:59 PM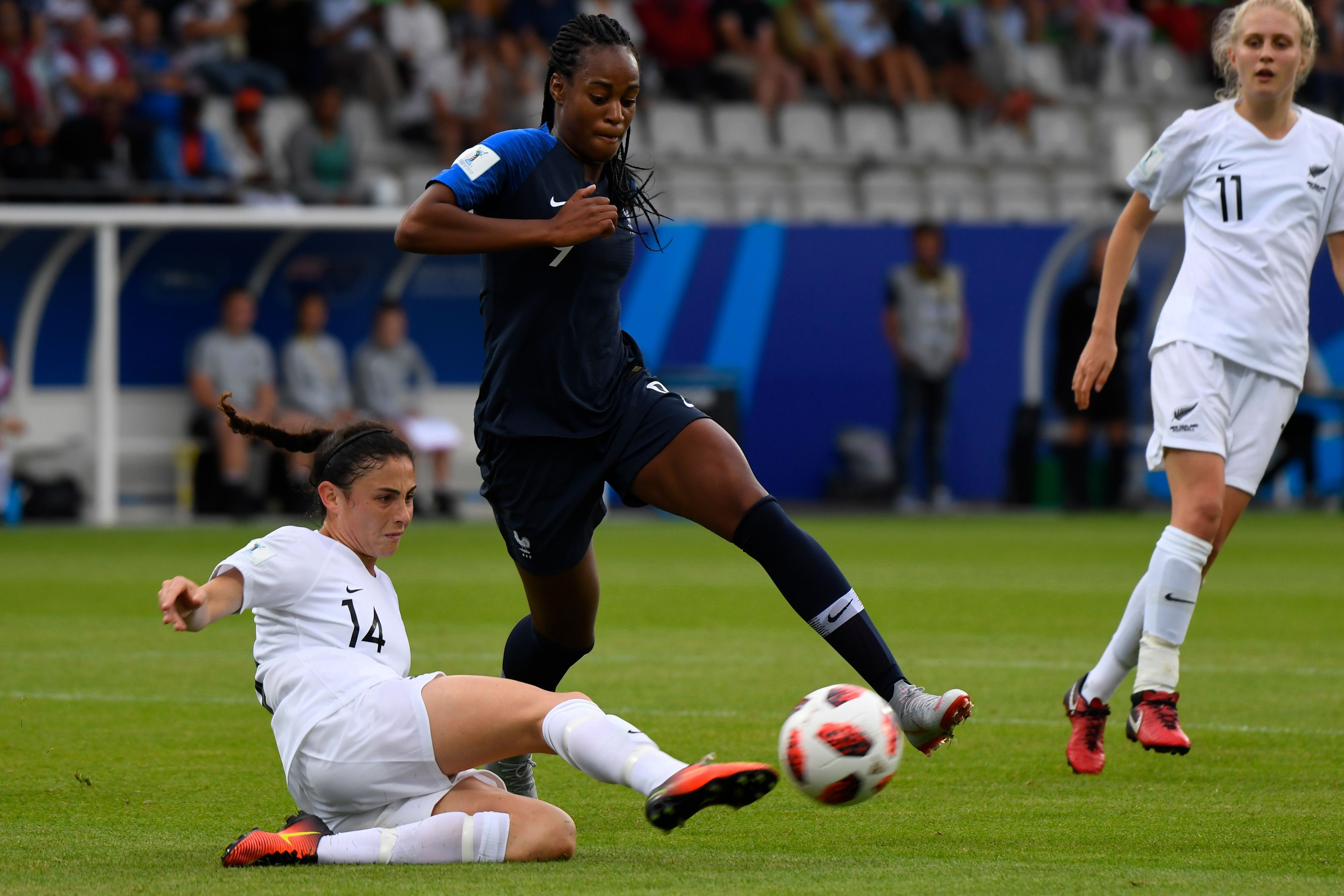 From the headquarters of the FFF, Corinne Deacon unveiled this afternoon the list of 23 players called for the friendly match against Brazil. A selection in which Paris striker Marie-Antoinette Katoto makes her appearance for the first time.
It was an expected meeting for Marie-Antoinette Katoto, announced for many months by the coach of Bleues Corinne Deacon, in view of her club performances with Paris Saint-Germain and the French youth teams (champion of France). Europe U19 in 2016).
Katoto, ready to shake the nets in A?
Last season, she was the top scorer in D1 (21 goals), ahead of Eugenie Le Sommer and behind the untouchable Ada Hegerberg. She also scored the winning goal in the final of the Coupe de France, allowing PSG to win its first title since 2010.
This season again, Marie-Antoinette Katoto is neck and neck with the Norwegian striker in the standings, with 9 goals each after 8 days. Performance that led naturally to first selections in A, with a center position that remains to be taken between the evolution of Eugenie Le Sommer to a more distant position and Marie-Laure Delie gradually removed from the team of France.
Only downside for Katoto, a U20 World Cup last summer where the young Parisian striker had passed through, failing to be decisive against the goal, like the penalty missed in the semi-final face to Spain. A disappointing World Cup that has delayed its appearance in A, only a few weeks since it appears today in the list of Corinne Deacon. A summon in the shape of a wink as she will celebrate tomorrow her 20 years.
The choice of continuity
This is the only new appearance in this selection. Marie-Antoinette Katoto replaces Viviane Asseyi in attack, while the rotation continues on the side of the goalkeepers, with behind the number one, Sarah Bouhaddi, Solène Durand replaces Karima Benameur, among the three keepers convened.
So we find players like Emelyne Laurent or Julie Debever who had their first selection at the previous rally, as well as Kenza Dali double-scorer against Cameroon.
The list of midfielders remains unchanged with Charlotte Bilbault and Maeva Clemaron again retained in Blue, while captain Amandine Henry is back after his injury against Australia. Aïssatou Tounkara, who is gradually returning to the rhythm with Atlético was also retained again in the tricolor group for this rally.
The France team will meet in Clairefontaine at the end of the league matches of this weekend, with the highlight of a friendly match against Brazil on Saturday, November 10 (21h) at the Allianz Riviera in Nice, one of the nine venues selected for the 2019 World Cup.
Photo: AFP